Introduction to the Mweya Peninsula
Located in the Rwenzururu sub-region of Kasese District, the Mweya Peninsula is the most visited attraction within Queen Elizabeth National Park.
Mweya's popularity is a combination of its transport links via Mweya Airport, the availability of quality accommodation, and its rich biodiversity.
Situated on the northern bank of the Kazinga Channel, the Mweya Peninsula provides direct access to the Kazinga Channel and Lake Edward.
The Mweya Peninsula is often paired with other attractions in southwestern Uganda on a wider itinerary. Game drives on the Mweya Peninsula and Kazinga Channel boat cruises are perfectly complimented by gorilla trekking in Bwindi and/or chimp trekking in Kibale Forest.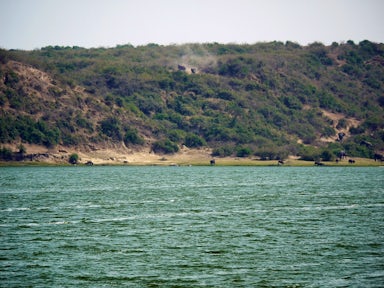 What to do at the Mweya Peninsula
The Kazinga Channel
The Kazinga Channel is a 32-kilometre-long freshwater channel that links Lake Edward to its smaller neighbour, Lake George. The explorer, Henry M. Stanley, named the lakes after Queen Victoria's son, King Edward VII, and his own successor, King George V.
The wide channel is a key feature of Queen Elizabeth National Park and a popular area for wildlife tourism.
The channel is home to a wide range of animals and birds, including one of the world's largest concentrations of hippos (around 2,000), antelope, and countless Nile crocodiles.
You can also expect to see elephants, buffaloes, and over 100 species of water bird, including the African skimmer.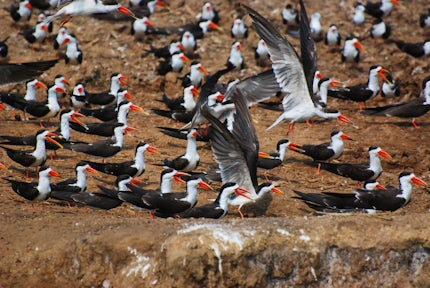 The Kazinga Channel is home to the African skimmer.
Kazinga Channel Boat Cruises
Watching wildlife from the water is an extraordinary experience. A few seconds of eye contact with a 1.8 tonne hippo feels like an entire lifetime.
There are two boat ride operators, the Uganda Wildlife Authority and Mweya Safari Lodge. Both trips cost around $30 per person and take 2 hours.
Mweya Safari Lodge gives tourists a choice between its comfortable ten-seater boat, The Sunbird, and its stylish twelve-seater boat, the Kingfisher.
Both vessels have experienced guides and crew, but the Kingfisher allows you to travel in luxury, providing refreshments and canopies to protect you from the sun.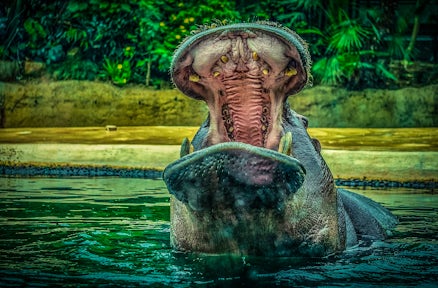 Hippos are powerful creatures, an average adult male weighs 1,500kg.
Game Drives
The game drive is the quintessential savannah safari experience, and the Mweya Peninsula contains several game trails.
Game drives are best in the early morning or late afternoon when the animals are most active. Game drives can be difficult due to the dense vegetation that covers the Mweya Peninsula but booking with us will ensure that you have a knowledgeable guide who knows the best trails.
Mweya Peninsula is home to a wide range of mammals, including elephants, buffaloes, and warthogs. Nocturnal game drives are an exciting opportunity to see nocturnal animals like leopards and hyenas.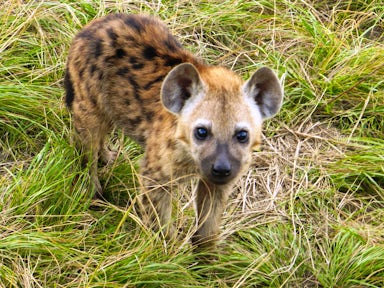 Mongoose Tracking
Mongoose tracking is a unique experience for active adventurers who want to try something different.

The banded mongoose is a small mammal which can reach a length of 30 to 45 cm and a weight of 1.5 to 2.25 kg. Mongooses live in colonies with intricate social structures and The Mweya Peninsula is home to over 400 mongooses.
You will join a guide and a team of researchers who will use their expertise to track the mongooses. You will track the mongooses for around 3 hours and your guide will provide fascinating insights into the behaviour and characteristics of the banded mongoose.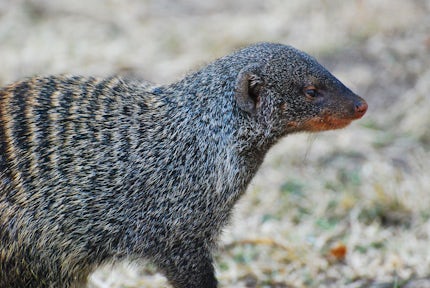 Mweya Hostel
Also known as The Mweya Institute of Ecology, this dormitory style accommodation is perfect for travellers on a budget.
The eco-friendly hostel offers a combination of self-contained and non-self-contained rooms with shared bathroom facilities.
Mweya Hostel has a premium location without the accompanying price tag. It is very close to the Kazinga Channel, providing you with convenient access to boat cruises.
The hostel has a canteen which serves a range of delicious meals.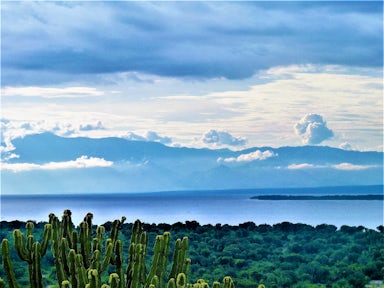 Getting to the Mweya Peninsula
The Mweya Peninsula has excellent transport links. Aerolink Uganda operates direct flights from Entebbe to Mweya Airport. Your Ugandan adventure will begin at Entebbe airport, and your connecting flight can get you to the Mweya Peninsula on the same day.
The car journey from Kampala to the Mweya Peninsula takes around 7-8 hours. Booking with us will make your journey as comfortable as possible.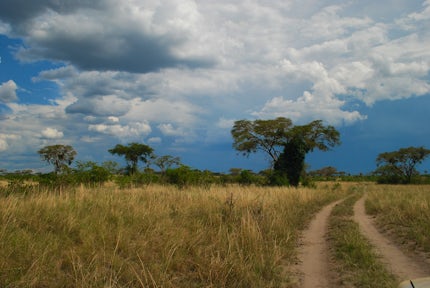 Our Most Popular Uganda Trips
The tours below showcase just some of what is possible. Use these itineraries as starting points, or to draw inspiration. Then get in touch, and let our expert team help craft the perfect itinerary for you.
Thinking about visiting Uganda?
1
Listen
We'll spend some time listening to your aspirations, then discuss the kind of experience that might suit you.
2
Match
Next we'll discuss the options, shortlist the best trips for you and present you our impartial recommendations.
3
Reserve
We'll place a 24 hour hold on your preferred option - without obligation - whilst we talk through the details.
Get in touch and we can help you understand your options, design an itinerary that's right for you, and then get you set up and ready to go.
+1 315 636-4279